Description
The system of thermal insulation clinker boards combines 126 years of tradition of clinker product manufacturers and the latest knowledge in the field of construction chemistry. The innovative technology of joining clinker tiles with polystyrene and ready-made elements with the base has resulted in the creation of a system that at no stage of production or assembly requires the use of adhesives or any cement mortars. The so-called " dovetail " made in clinker tiles allows for a durable and reliable connection with a layer of high-density polystyrene.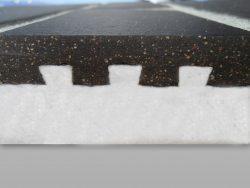 Installation of heat-insulated clinker boards is carried out using certified connectors placed in polycarbonate sleeves embedded in the insulation layer. All elements of the system connect with each other on a "bookmark", which prevents the formation of so-called "Thermal bridges" and significantly facilitates work. The system is so easy to install that it is no problem for a skilled DIYer to create it on their own, and the highest quality clinker used in it makes it an investment for many years.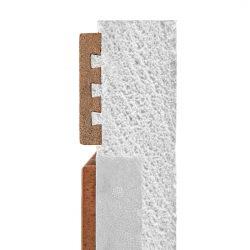 With such a wide range of facade products to choose from, it is often justified to incur higher financial outlays and to use materials that will allow the building facade to remain the same in quality over the years.
We encourage architects and designers to cooperate.
The company's employees will be happy to answer any specific questions.
Comparison of the exploitation properties of facades made of clinker tiles and plaster.
Operational features
Type of material
Clinker tile
Plaster
Colorfastness
Durable and fade resistant – the same in the whole section. The color is obtained by using different types of clay, which naturally burn into different colors, without adding dyes.
Impermanent and not resistant to fading – only white is natural. Other colors are obtained by adding coloring pigments (e.g. iron oxide)
Dirt resistance
Resistant – the ceramic tile structure guarantees complete washability (tile absorbability in the range of 3-4.5%). Even graffiti can be washed off the clinker facade.
Not resistant or hardly resistant – due to coarseness and porous structure. Only silicone and silicate plasters show minimal dirt resistance. The dirty surface should be re-painted.
Resistance to mechanical damage
Very high – protects the remaining layers against external factors.
Small or none – not resistant due to the small thickness (1-3mm).
Fire resistance
Non-flammable
Non-flammable / Flammable – depending on the type.
Weak acid resistance
Resistant – after firing, clay becomes unreactive and resistant to acids (e.g. acid rain) and other corrosive substances.
Not resistant – resistance can be obtained after coating the plaster with agents based on epoxy resins.
Maintenance, necessity of renewal, ease of care.
It does not require renewal after impregnation.
Periodic painting required.
DIMENSIONS:
 LARGE PLATE
1159 x 694 mm
available th. 62 mm,
92 mm, 112 mm
SMALL PLATE
652 x 694 mm
available th. 62 mm,
92 mm, 112 mm
CORNER
242 x 242 x 694 mm
available th. 62 mm,
92 mm, 112 mm
LINTEL
242 x 121 x 694
available gr. 62 mm,
92 mm, 112 mm
LARGE PLATE
Plate with vertical stripe
and dim. 1159 x 694 mm
available th. 62, 92, 112 mm
LARGE PLATE
Board with a parallel layout
dim. 1030 x 694 mm
available th. 62, 92, 112 mm